2019 Land Pride CB1060
$2,300.00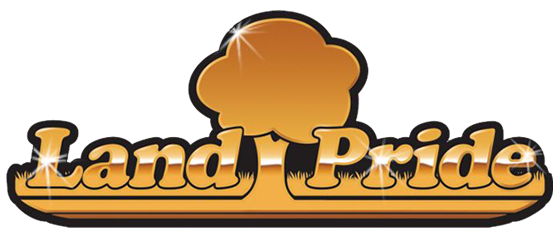 ---
Stock Image
Location
McConnell Machinery Co.
Overview
---
Dealer Insights
NEW!! Land Pride CB1060 60" combination bucket.
Description
Land Pride's Combo Bucket is specifically designed to fit compact tractors up to 40 HP. Commonly referred to as a 4-n-1, they can be used as a dozer, scraper, grapple, or bucket. The CB1060 features a universal quick attach plate, 60" width, maximum jaw opening of 28", and 3/16" side panels. The lower jaw is made from grade 80 steel to keep the bucket light but strong. The two hydraulic cylinders are rated at 3,000 PSI with a clamping pressure of 3,000 lbs at 2,250 PSI. Bucket capacity is 10 cu. ft. heaped or nearly 8 cu. ft. struck. The CB1060 is only available in orange and can be ordered with a 3rd function valve to fit many popular Kubota tractors.
Features
Four-in-one bucket design: Can be used as a bucket, jaw, scraper, or dozer.
Designed to fit tractors with Universal Quick Attach hitch on front mounted loaders: Easy to attach.
Designed to protect hydraulic hoses: Hydraulic hoses routed to prevent pinching.
1" Pivot pins: Large diameter pins for extra strength.
Dual hydraulic cylinders: Allows upper jaw to grip the material better.
28 1/4" Clamshell opening: Large opening to handle bulky objects.
Reinforced bucket: Adds strength and rigidity to the bucket, clamshell, and dozer features of the four-in-one bucket.
Specifications
Tractor horsepower: 40 HP maximum
Hitch type: Universal Quick Attach
Weight: 360 lb. without 3rd Function Hose Kit
Overall width: 60 3/4 in.
Clamshell opening: 28 1/4 in.
Clamshell clamping force: 3,000 lb. at 2,250 psi hydraulic pressure
Floor construction: 10 ga. grade 80 steel
Side wall construction: 3/16 in.
Bucket capacity (ft3): 7.75 ft. 3 (struck) & 10.35 ft. 3 (heaped)
Hydraulic cylinder pins: 1 in. dia. rod pivot pins
Jaw pivot pins: 1 in. dia. pivot pins
Hydraulic cylinders: Two 2 in. x 6 in. x 1 1/8 in. Rod
Options
Third Function Hose Kits For Kubota B & L Tractors: Can control all bucket and loader movements with a joystick. Provides easy hydraulic hose hook-up at the front of the loader.
Hydraulic Hose Kits: Complete the hydraulic connections between bucket and quick connect couplers supplied with the "Optional Third Function Valve Kits". Hook-up is easy at the front of the loader.
Specs
General
Length

27 5/8 in.
Width

60 3/4 in.
Height

27 in.
Weight

360 lb.
Related Products
Call for Price
Call for Price